What a Plentiful December!
We are absolutely blown away with the way God has moved and orchestrated this wonderful tribe over the past year. Everything from community meals to our first women's retreat; from long Zoom meetings to celebration dances over grants; from celebrated sobriety dates to some of our friends meeting Jesus for the first time. We could not do any of this without your prayers, donations, support, and desire to serve and do life with our tribe. Thank you for a fantastic December! We look forward to seeing you in January!
Motivational Interviewing
We love the opportunity to learn and grow together. Motivational Interviewing is a client centered conversation technique used to enhance a person's motivation to change. It's a way of slowing down, listening, and connecting in a meaningful and loving way.
It gave us a chance to learn and grow in how we communicate and listen – allowing people space to lead the conversation and be present. We were thankful to do this alongside other organizations in Oswego aiming to help those in need and love people well.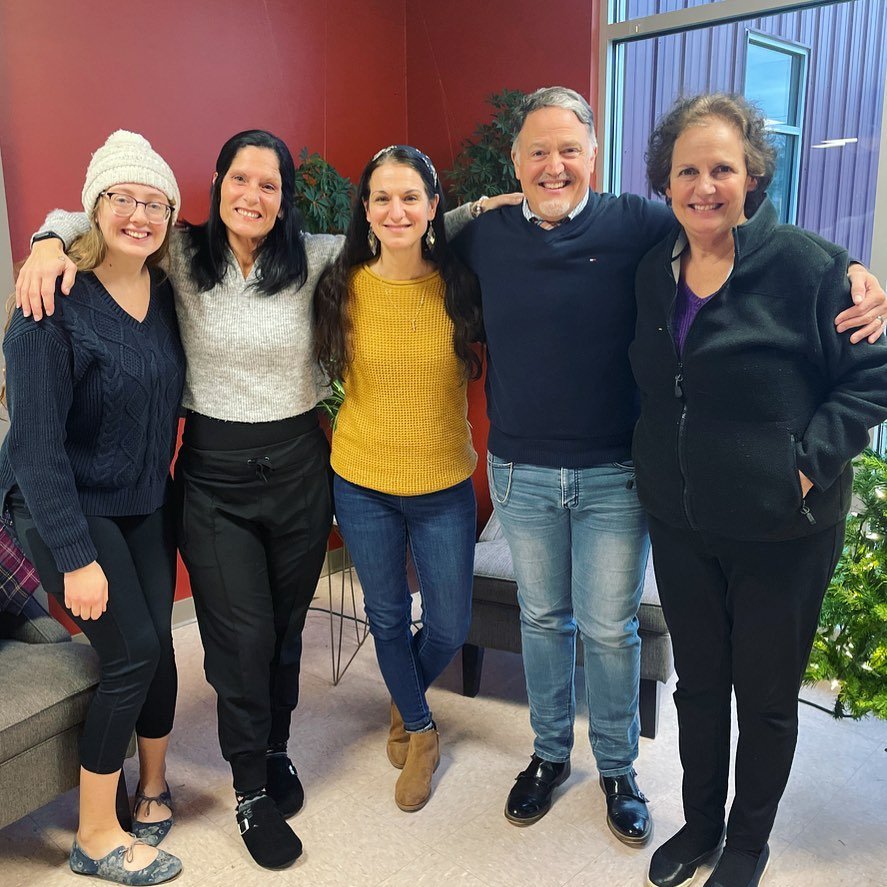 Coffee & Crafts
It's pretty incredible to see how God has used The Connection Point basement to grow our tribe. We have not only grown in numbers, but we have developed such meaningful and deep relationships with one another. Sometimes, it's just easier to connect with one another over a cup of coffee or a craft. We are so grateful for this space to make gifts for our loved ones, for the community, or for one another. And even moreso, we are thankful for the deepened relationships that have formed over the past year at the craft tables.
This month, we connected multiple Saturdays and weekdays over crafts and lattes!
Recovery is Possible
We had a blast celebrating the hope and resiliency of our friends in recovery at the Opioid Response Consortium's Recovery is Possible Event! Together, we watched the documentary, The Anonymous People, we had a crew of folks who became Narcan certified, and we had a lively panel comprised of some of our closest friends discussing their journeys, struggles, and feats conquered in recovery! Events like these help to break down the stigma around addiction. Every person has purpose, value, and worth regardless of what struggles they have walked through!
Thank you to Virginia Bough and the Oswego County Opioid Response Consortium, Jessica Ponti and BRiDGES, and more community partners who worked so hard to make this event a success! We are excited to be a part of more outreach events working to advocate for those in recovery in our community!
GET INVOLVED!