A FLYOVER OF NOVEMBER
Over the last year of living out The Desens House mission, we have seen women change. We have seen women pick up the shattered pieces of their lives and choose to start over. And they have. They have moved into independent living, they have won their children back, they have gotten new jobs and found respect and recognition for their skills and abilities. We have seen women come to faith, find the tribe and supportive relationships they have been searching for and ultimately find freedom in Jesus. Our mission continues to grow and thrive around the community, and we are so excited to see what's in store for 2023.
Addiction is known as the "loneliest" disease, breaking down relationships, burning bridges and leaving those struggling with substance use alone and without support. Our primary goal is to be a people that speak hope into the broken parts of people's lives, encouraging them to get back up and reminding them they are not alone.
Even though The Desens House is still being renovated, we have been actively pursuing this mission. As a community, we have met in coffee shops for art and crafts and conversation; we have met in local parks for game nights, volleyball and pizza parties; and the opportunity to bless our neighbors with coats, donuts and cider as we invite others to join our tribe and the work that we are doing.
We have hired a residency director and a recovery advocate, and we are so close to opening the doors for our drop-in center and long-term residency program. Our house is on track to open within the next couple of months, and we are fundraising to pay for the costs of the final renovations.
Your contribution will do so much more than help us finish renovations; it will allow us to welcome women into a beautiful home where they can heal and imagine a new life for themselves and a new beginning, surrounded by a people who champion them on.
We're inviting you to help us change lives.
Thank you for your support!
Sincerely,
Dean Wright
Executive Director, The Desens House
desenshouse.org
Guys… Ally Miller is a powerhouse! This month, Ally shared her recovery journey, from addiction to sobriety, with the Mental Health Counseling students at SUNY Oswego.
Sharing your story is an act of bravery. She was extremely honest and vulnerable and that just blew the students away! Her story is one of resiliency, survival, and the abundant grace of God. We are always honored to hear her story and super excited for her to give this again for our Desens House tribe!
Thank you to Ally Miller for your bravery & John Randall for the invitation to share about the Desens House with your class!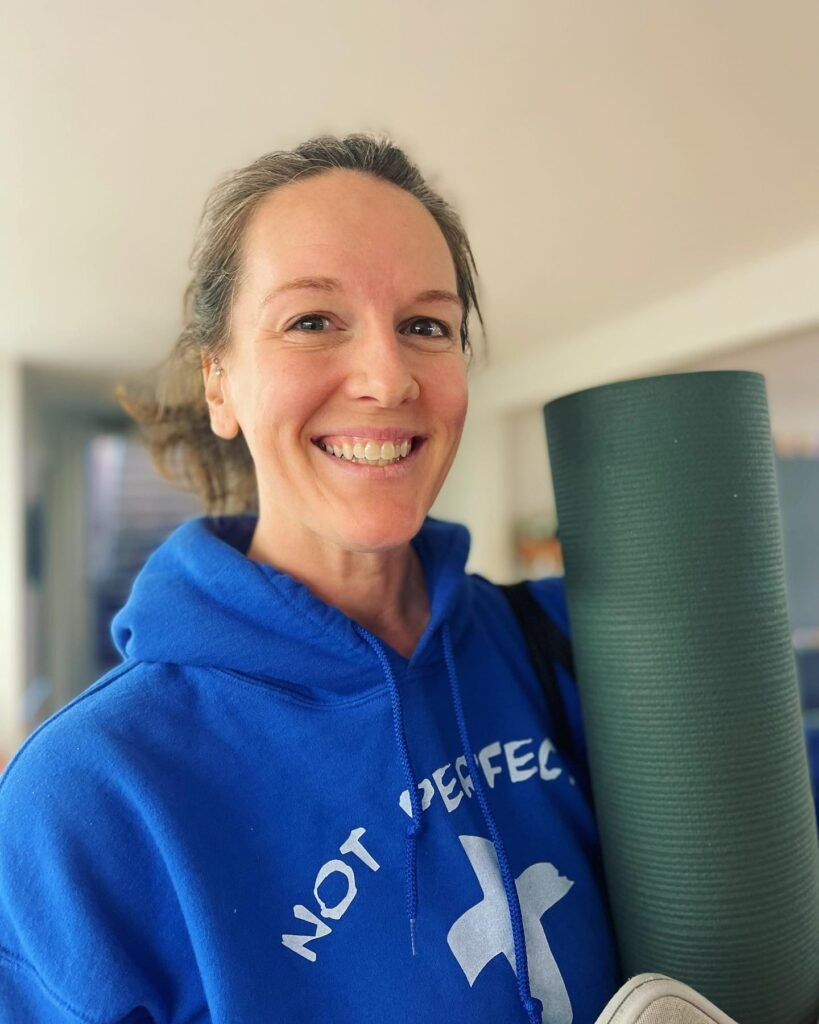 Holy Yoga… Good for the Soul!
Our free fitness classes have been a blessing to our friends in the community. We could not be more excited to brag on Erin Hicks! She stepped in this month and is offering free yoga classes, loaded with Jesus and scripture, every other Tuesday at the Connection Point in our Production Space.
Be sure to stop by Tuesdays mornings at 9 AM! Bring water, a mat (we have some!) and a friend!
Thank you to Erin Hicks, for loving our community and our crew so well!
Come Cook with Us!
We are continually looking for community members to come cook with us and teach us how to make simple dinner dishes.
We would love your help in making these nights happen!
Provide your best contact information so we can reach out to you promptly. We will partner with you to help make the night fun & seamless! We always laugh, eat, & connect over these yummy meals.
Winter Warm-Up!
This month, we hosted our second annual Winter-Warm Up Event at East Park – a collaborative community event that blessed those in need in our community with winter coats, hats, scarves, mittens, snacks, and more. Of course, this landed on the snowiest day of the month, our first winter blizzard!
We gave away over 100 winter coats, served over 70 folks, and had countless conversations around hope, hardship, coffee, and donuts. Some of our new friends are dealing with housing scarcity, and your coat donations mean that these folks will be a little warmer during these cold evenings.
Thank you to our generous community for the abundance of donations!
(The remaining donations are up for give away at our community's free store, Second Chances)
Crafting Marathon!
We really took off with our crafting endeavors this November. We know that this time of year can be lonely, sensitive, and emotion-filled for not only our folks in recovery, but anyone with a hurt, habit, hang-up, or loss. The Desens House wanted to create a safe and fun space for women to craft, learn, laugh but most importantly to connect, grow, and strengthen relationships.
This month, we made cookie ingredient jars, candy jars, mittens, hats, and more – with enough to share with friends & family and also sell within our community to support our mission!